Classes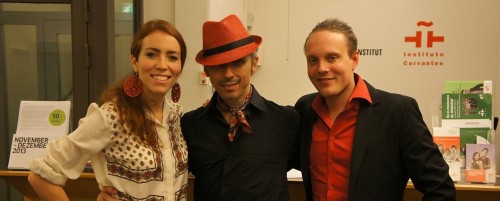 Happy 2014!
manantialmusic
January 7th, 2014
As the first post of 2014 and also on this blog I would like to share some photos from last year's collaboration with amazing dancer/friend Juan de la Cruz from Aguilas, Spain. Juan was here in Sweden from august-december last year and we had the opportunity to work quite a lot together.
With dancer/producer Josefine Chiacchiero the three of us gave flamenco workshops at a secondary school, 52 classes in total I think!
and also at Instituto Cervantes here in Stockholm.
Here are some photos and if you are interested in more info on Juan de La Cruz, see this blog, unfortunately still only available in Swedish.
http://flamencojuandelacruz.blogspot.se/
Enjoy!